22 May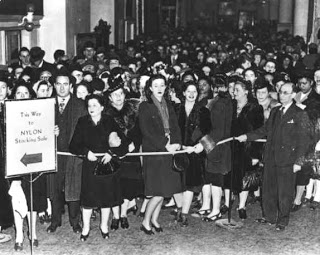 As the country continues its lockdown, due to the COVID-19 pandemic, people have been looking into the war time fashion to make the best of their home VE Celebrations.
In particular seamed stockings. Stockings, normally made from nylon, were very popular as a fashion item bringing colour to a woman's legs.
The fashion to add colour to the legs started as far back as the Elizabethan times with stockings normally made of cotton.
However it wasn't until the invention of nylon in the 1930's, by the Du Pont company, that allowed stockings to be more affordable and available to the masses. When nylon stockings first went on sale in New York City, around 800,000 pairs were sold on the first day and by 1941 sales numbered 64 million pairs.
DuPont had not registered the name nylon as a trademark as it hoped that 'nylons' would become a synonym for 'stockings', which to an extent it did.
Seamed stockings were heavily rationed during the war and have become iconic with women's war time fashion.
During the war nylon was needed to make parachutes, flak vests and other equipment and nylon stockings were in short supply. Some women painted their legs to look like nylons and used black eye-liner to draw a seam up the back. US soldiers stationed in England encountered women who found nylon stockings a turn-on and there has been speculation about how many wartime babies could trace their existence back to a gift of nylons.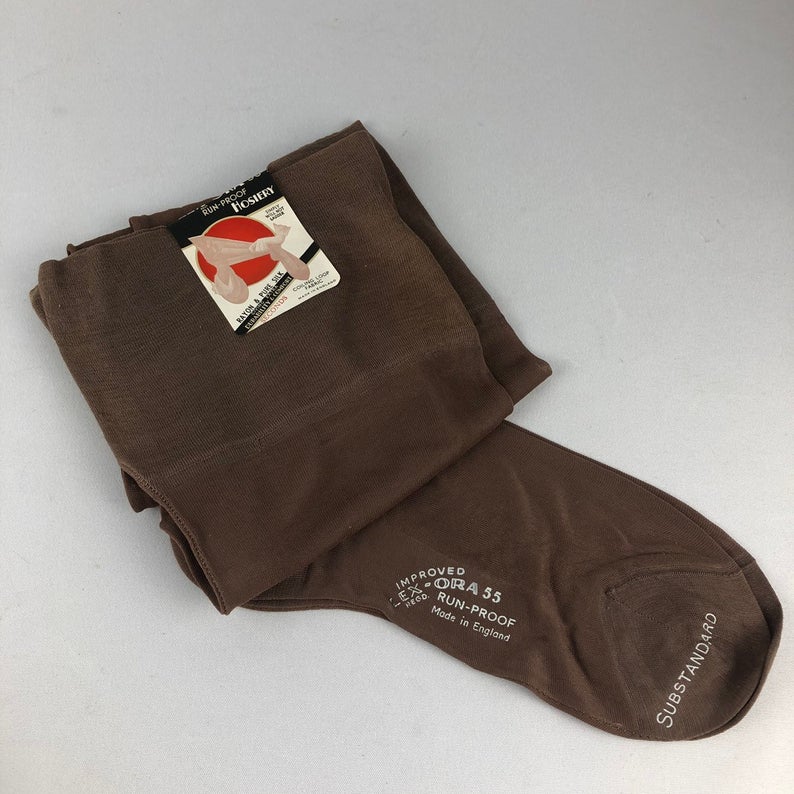 In later years stockings have been replaced by tights however the new found interest in stockings have shown the benefits of wearing stockings with the main benefit being 'breathability'.
Whether it is curiosity, a new fashion look or the admiring glances women receive seamed stockings may make a welcome come back.